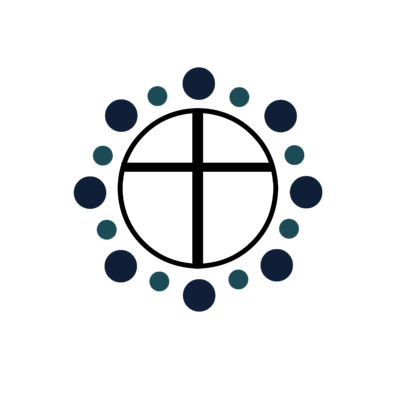 A community following Christ together.
What is the Mission of Christ Fellowship?


"We are a community seeking to follow Jesus together by glorifying God through worship, prayer and good works serving both God and man in love and hope"
I want to be as clear as I can. We, at Christ Fellowship are seeking something which reflects authentic New Testament Christianity. The leadership of this community is committed to living out a renewed Christianity. We aspire to be a community of Jesus followers that resemble what Jesus had in mind when he commissioned the apostles to begin planting churches. I believe that in a culture like ours, one so profoundly enmeshed in consumption, this task of renewal will require frequent reflection on whether what we are doing is staying true to Jesus' vision for his followers. Part of it will require the same question again and again - what is it costing me to follow Jesus? The absence of sacrifice suggests that we have slid into an inauthentic gospel. This is a hard word in our convenience driven, user friendly, hyper-sensitive, numbers driven church of 2016. I believe if we poke a few inches below the surface we will find it's not working. We are surrounded by a culture coming apart, yet it's a culture we have become quite comfortable residing in. But the N.T. church, when at its best and truest is subversive. The Kingdom of God goes against the grain. The Kingdom of God makes the status quo uncomfortable. The Kingdom of God ought to make us uncomfortable, because among other things its messy, its slow and it can't be simulated, codified, or turned into a slick scripted event, with a quotient that somehow leaves us at home in a culture driven by consumption, recreation and easy grace instead of the gospel's call to holiness.
Jesus was always shaking things up. From day one of his movement, he went right at the power centers with a message decidedly user unfriendly. Once more, please don't be offended by redundancy - No sacrifice, no gospel. You simply can't wade into a culture as profoundly broken as ours without getting your hands dirty. And do I mean dirty. Nothing moves more slowly than broken human beings trying to learn how to be patient, loving and kind and to die to themselves. Many of us have experienced so little healthy formation that love feels like a foreign language, even though it is central to everything Jesus taught about how a holy life is to be lived. So how do you do it?
There are three things corporate communities of Jesus followers must become skilled at doing. And it requires no special talents, no media expertise, no technique, and no marketing strategy. We must seek to tirelessly build communities that are bound together by commitment and conviction and that we will earnestly and without excuse set our sights on becoming worshipping communities, prayerful communities and communities which serve one another in love. This is very likely to make our communities small. But remember, the most brilliant man who ever lived, the most extraordinary teacher who ever spoke had only a little over a hundred followers after three years of day after day ministry.
Now how are we trying to do that at Christ Fellowship? And by the way, we don't think we've cornered the market on the one sure way to do it. We try through a blend of classic liturgy and an open atmosphere of joyful participatory adoration of God the Father, Son and Holy Spirit to get there. Some Sunday's are off the charts, others are rather ordinary. But the aim is still the same - We must build open, participatory, heart-on-the-line adoration of the only worthy object of that kind of adoration, the One true God, who is Father, Son and Spirit. Without an atmosphere of open hearted worship, we lose that quality of honesty so critical for new creation life.
This kind of corporate life is built one brick at a time. Regular and very often mundane acts of service train us to walk out the truth that "we are his workmanship, created in Christ Jesus for good works, which God prepared beforehand, that we should walk in them." (Eph. 1:10) May I say it again - No sacrifice, no gospel. This is the pattern which Jesus calls every one of his followers to live out - So then, as we have opportunity, let us do good to everyone, and especially to those who are of the household of faith. Gal. 6:10
All around us (as well as in our churches) are shattered plate glass windows which appear to be functioning people, but actually they have adapted to long term low grade misery. It is remarkable what you can get used to. But Jesus modeled the only hope for reaching through this kind of brokenness - roll up your sleeves and serve and love recklessly. This is how Jesus did it, this is how his disciples did it and this really is the only way to bring life-transforming hope, to the empty desperation which surrounds us. Not bigger T.V.. screens, or better lighting, or more excellently timed services - only get-down-in-the-mud and risk getting your heart-broken love has any prospect of bringing freedom to those held captive by addiction, pornography, broken family life, and the staggering loneliness which surrounds us. There's no escaping this. It's how the gospel has always worked. It's either new creation life or its religious appearances.
Christianity is both a taught and a caught life. Not in the traditional class room, or the 10 weeks to a better marriage class, but up close and in your face. These are the sparks of iron sharpening iron, the aggravation of our human pettiness, the annoyance of our self centeredness. It's slow, even tedious. Its the way Jesus makes disciples. One bad habit at a time. Either you aim at the bulls eye, or you just fire in every direction hoping something will strike the center. But no one drifts into holiness. Peter made it quite explicit in 2 Peter 2:5 make every effort to supplement your faith with virtue, and virtue with knowledge, 6 and knowledge with self-control, and self-control with steadfastness, and steadfastness with godliness, 7 and godliness with brotherly affection, and brotherly affection with love.
This 'making every effort' includes growing in the knowledge of the Word, both factually and experientially, growing in faith, the assurance and commitment to spiritual truth, growth in character, our internal nature conformed to Christ , and the regular practice of spiritual disciplines, our external lifestyle of habitual obedience. Does that sound hard? William Law, a English pastor seeking to answer the question "Why do so many Christian fall short of the holiness and devotion to Christianity.? (Which by the way is epidemically the condition of the church in the west) Law's answer is striking: If you will stop here and ask yourself why you are not as serious as the early Christians were (about following Christ), your own heart will tell you that it is neither through ignorance or inability, but purely because you never throughly intended it.
Does that seem too simple? Could it really be that vast numbers of Christians have settled for a chronically poor marriages, and weak anemic Christianity simply because they never thoroughly intended it to be any other way? I'm suggesting something even more grim - we the leadership of the church have helped to maintain the status quo, through our fear of losing what we have if we call our people on to the self-sacrifice necessary to actually make a difference. Scripture consistently presents a much more sacrificial life than Christians in the west are used to living as "normal" Christianity - Titus 2:11-14: 11 For the grace of God has appeared, bringing salvation for all people, 1 2 training us to renounce ungodliness and worldly passions, and to live self-controlled, upright, and godly lives in the present age, 13 waiting for our blessed hope, the appearing of the glory of our great God and Savior Jesus Christ, 14 who gave himself for us to redeem us from all lawlessness and to purify for himself a people for his own possession who are zealous for good works. Yes it's right there in black and white - purify a people (that sounds pretty intense) for his own possession who are zealous for good works.
Distinguished professor of the Social Sciences at Baylor University writes these words of Christianity triumph: Christianity did not grow because of miracle working in the marketplaces (although there may have been much of that going on), or because Constantine said it should, or even because the martyrs gave it such credibility. It grew because Christians constituted an intense community, able to generate the "invincible obstinacy" [against paganism] that so offended the younger Pliny but yielded immense religious rewards. And the primary means of its growth was through the united and motivated efforts of the growing numbers of Christian believers, who invited their friends, relatives, and neighbors to share the "good news." . . .
Dr. Stark continues: The Christian teaching that God loves those who love him was alien to pagan beliefs. [Ramsay] MacMullen has noted [in his 1981 book Paganism in the Roman Empire] that from the pagan perspective "what mattered was . . . the service that the deity could provide, since a god (as Aristotle had long taught) could feel no love in response to that offered." Equally alien to paganism was the notion that because God loves humanity, Christians cannot please God unless they love one another. Indeed, as God demonstrates his love through sacrifice, humans must demonstrate their love through sacrifice on behalf of one another. Moreover, such responsibilities were to be extended beyond the bonds of family and tribe, indeed to "all those who in every place call on the name of our Lord Jesus Christ" (1 Cor. 1:2). These were revolutionary ideas.
Not a people who have to be cajoled into serving. Not huge church staffs paid to take care of all the heavy lifting. The Apostolic church of the New Testament in 23 decades overwhelmed the mighty Roman empire through a network of small house fellowships who simply loved and served with such sacrifice that the Roman empire finally gave up. This is the gospel that will turn the weak church of America into a power house of salvation, deliverance and restoration. It's never been any other way. This is what this new work aspires to be. May God have mercy on us and may the Holy Spirit come in power.