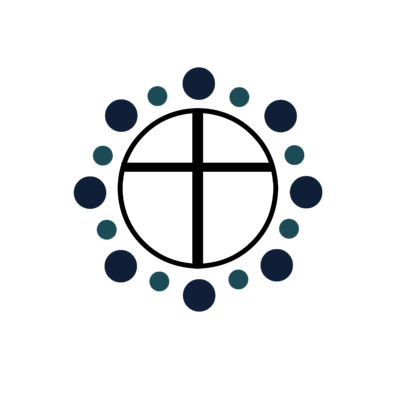 A community following Christ together.
A Special Season of Faith​


Brothers and sisters; Taking a few minutes to read and pray through this missal will be worth your while. These are wonderfully encouraging words on faith. This morning I awoke to find this compilation of scriptures on faith, from Matthew Henry's daily devotional. I thought they were particularly timely for this season of life in the church. Yesterday there were many things we as a church were asking God to do on our behalf. Various ones were asking the Lord for wisdom about vocation, as well as opportunity, for God to directly intervene and bring about outcomes that would bring about new opportunities. We were praying for physical healing from serious illness. We were asking God as well to do a new work of the Spirit in our midst, specifically asking for deeper desire for holiness, greater love for the Word of God and for God to give us a place to meet that was more central to our congregation. and making it possible to numerically grow. And we are crying out for a work of revival. Take some time to carefully read and pray through these scriptures. Lord, let it be granted to me to believe; Philippians 1:29(ESV) for the faith by which I am saved is not my own doing, it is the gift of God. Ephesians 2:8(ESV) Lord, increase my faith, Luke 17:5(ESV) and supply what is lacking in it, 1 Thessalonians 3:10(ESV) that I may grow strong in faith, as I give glory to God. Romans 4:20(ESV) Lord, give me so to be crucified with Christ, as that the life I may now live in the flesh, I may live by faith in the Son of God, who loved me and gave himself for me; Galatians 2:20(ESV) and so to carry in me continually the death of Jesus, as that the life also of Jesus may be manifested in my mortal body. 2 Corinthians 4:10(ESV) As I have received Christ Jesus the Lord, enable me so also to walk in him, rooted and built up in him and established in the faith, just as I was taught, abounding in thanksgiving. Colossians 2:6-7(ESV) Let every word of yours benefit me, being united by faith, Hebrews 4:2(ESV) by which I receive your testimony and set my seal to this: that God is true. John 3:33(ESV) I beg you, work in me that faith which is the assurance of things hoped for and the conviction of things not seen, Hebrews 11:1(ESV) by which I may look above the things that are seen, that are transient, and may look at the things that are unseen, that are eternal. 2 Corinthians 4:18(ESV) Enable me by faith to set the LORD always before me, Psalm 16:8(ESV) and to have my eyes ever towards him, Psalm 25:15(ESV) that I may act in everything, as seeing him who is invisible, and may look to the reward. Hebrews 11:26-27(ESV) Let my heart be cleansed by faith, Acts 15:9(ESV) and let it be my victory to overcome the world; 1 John 5:4(ESV) and let me be kept from fainting by believing that I shall look upon the goodness of the LORD in the land of the living. Psalm 27:13(ESV)​.
-Pastor Scott